Communities
Resource
All of the designs on this page can be found in the Reference Designs Figma File. Feel free to make a copy and use however you wish. This resource is open source without any limitations.
Trending "Global" Posts​
The posts could also be done in a "card" view.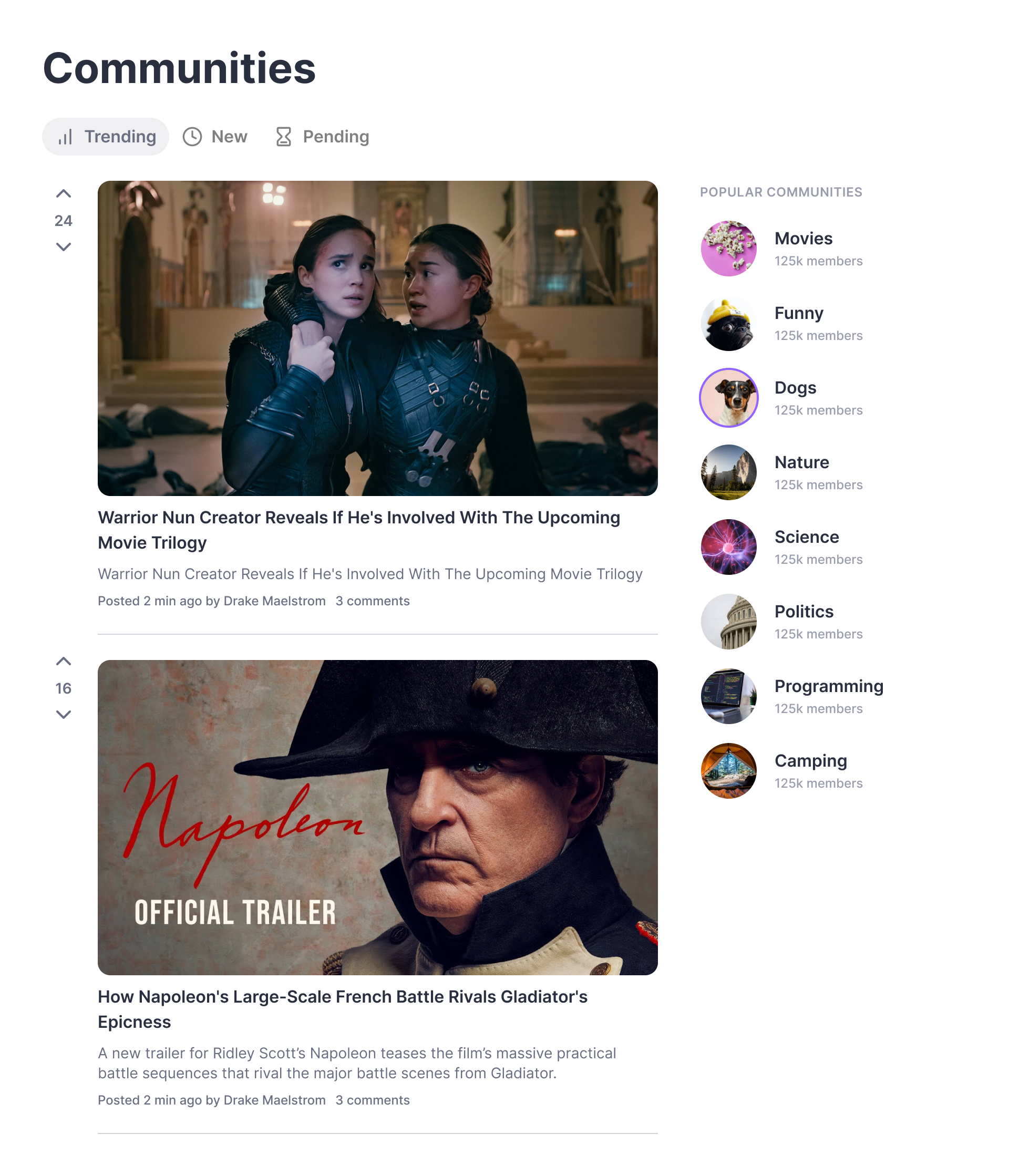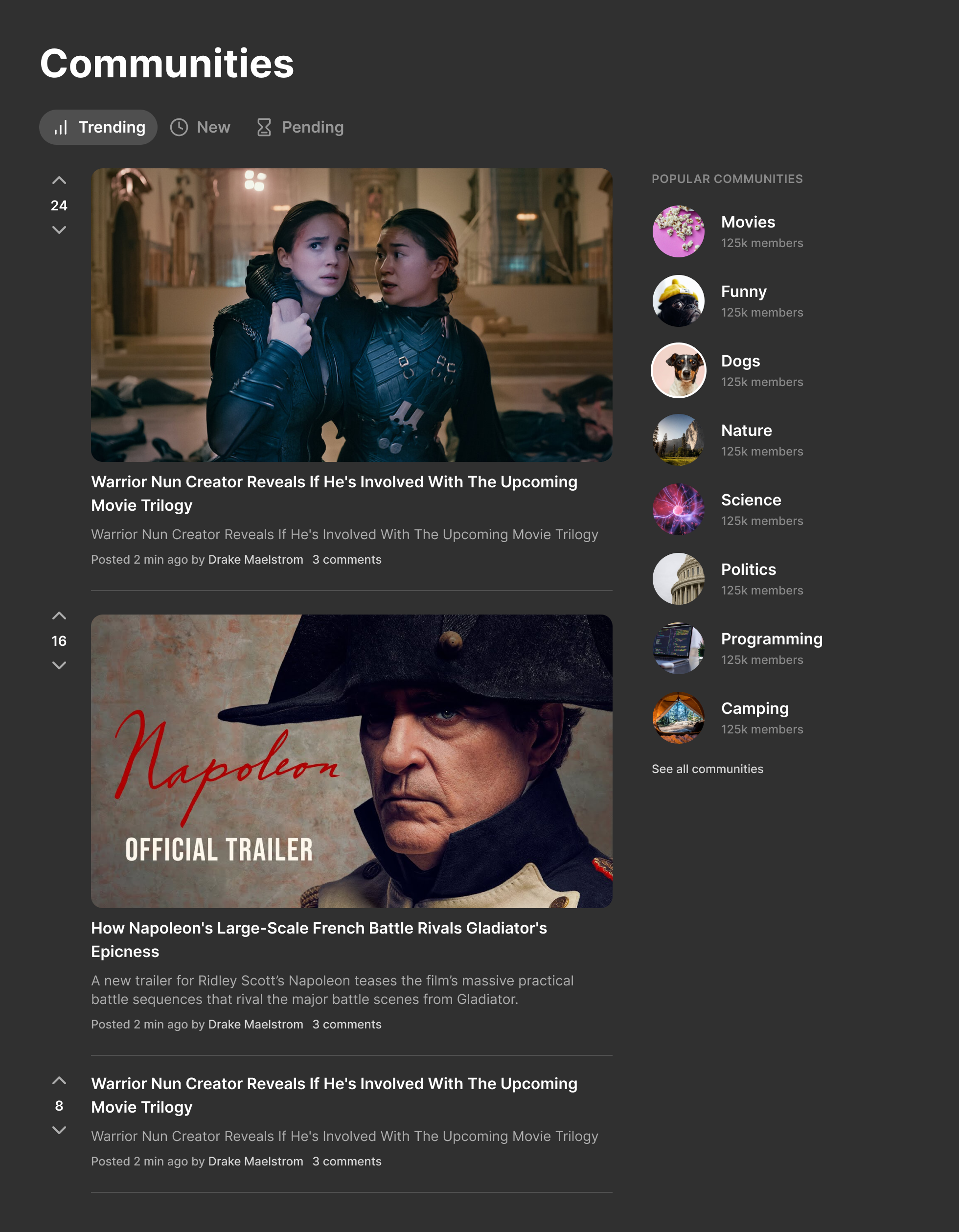 Single Community View​
Links are #FFF color with 80% opacity. Hovering sets opacity to 100%. In this example, the user has enabled notifications.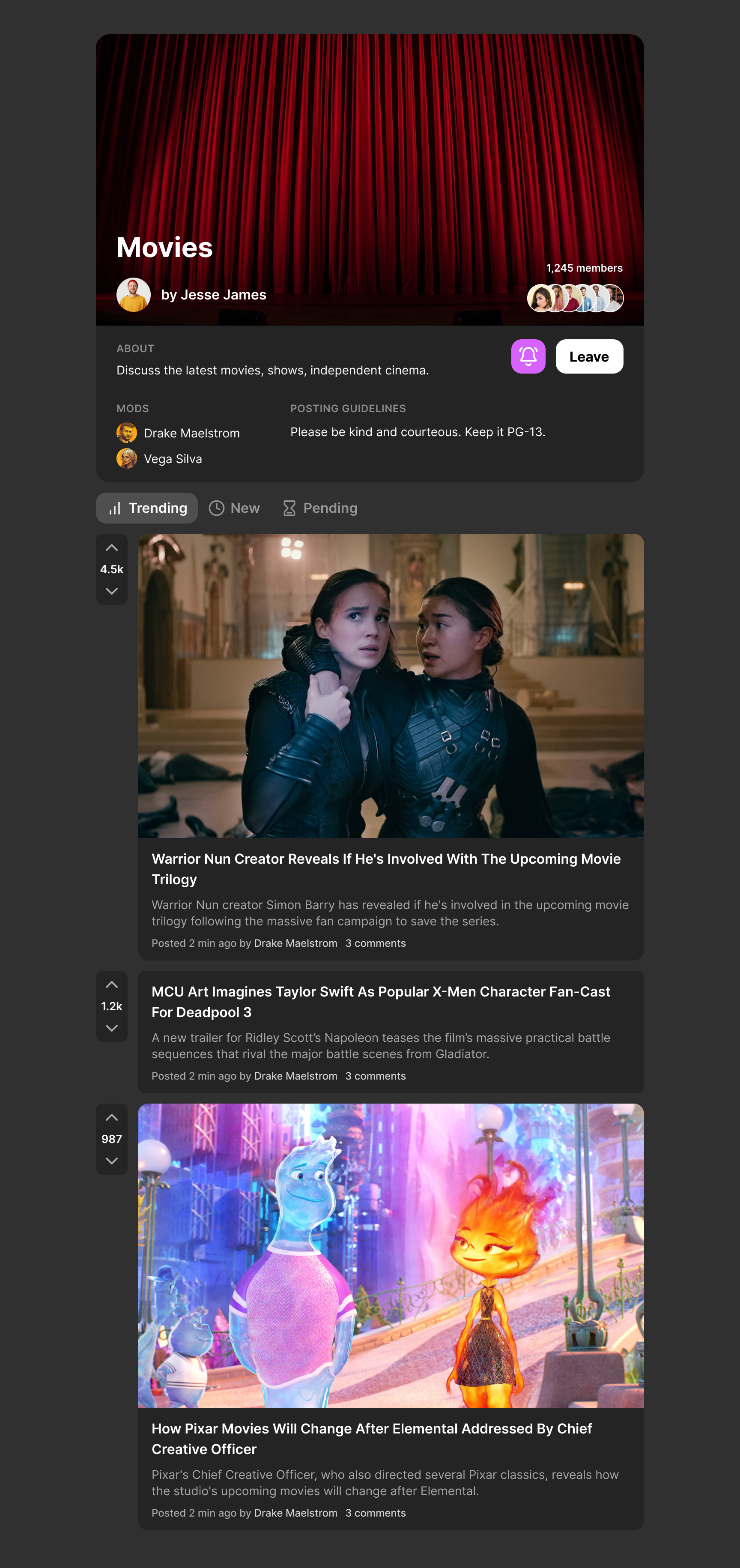 Community with Sidebar​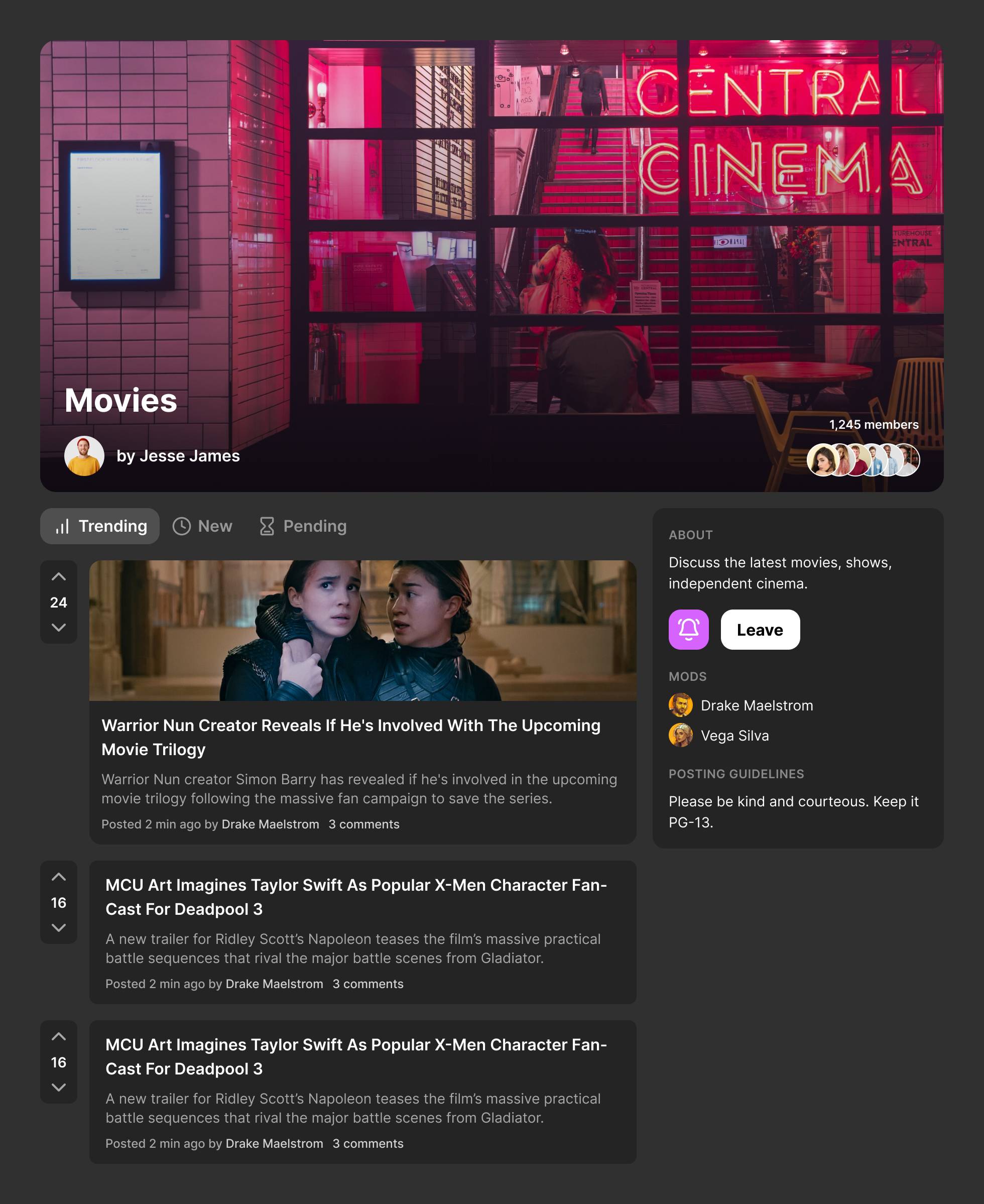 Outlined Variation​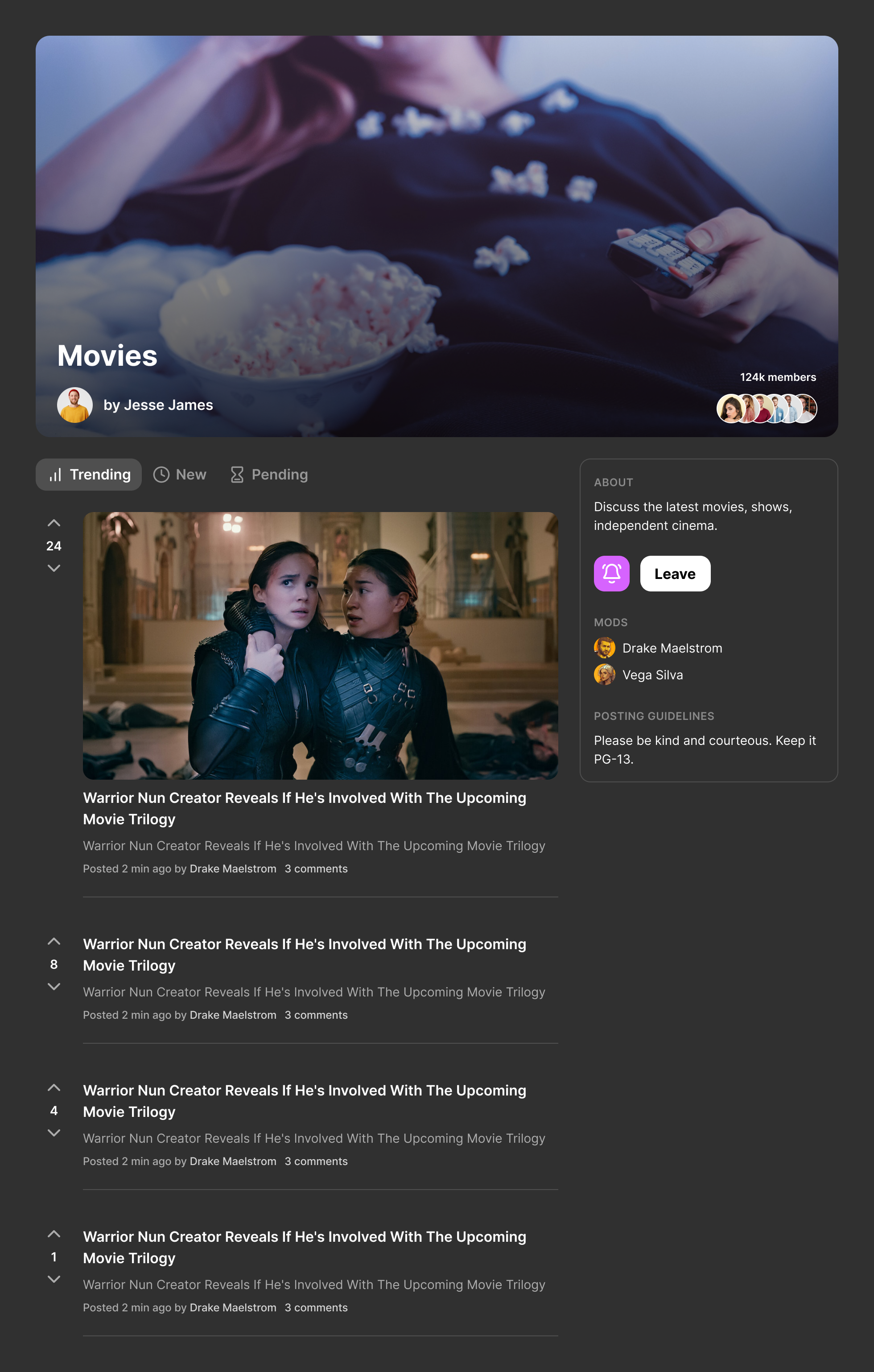 Communities List (Compact)​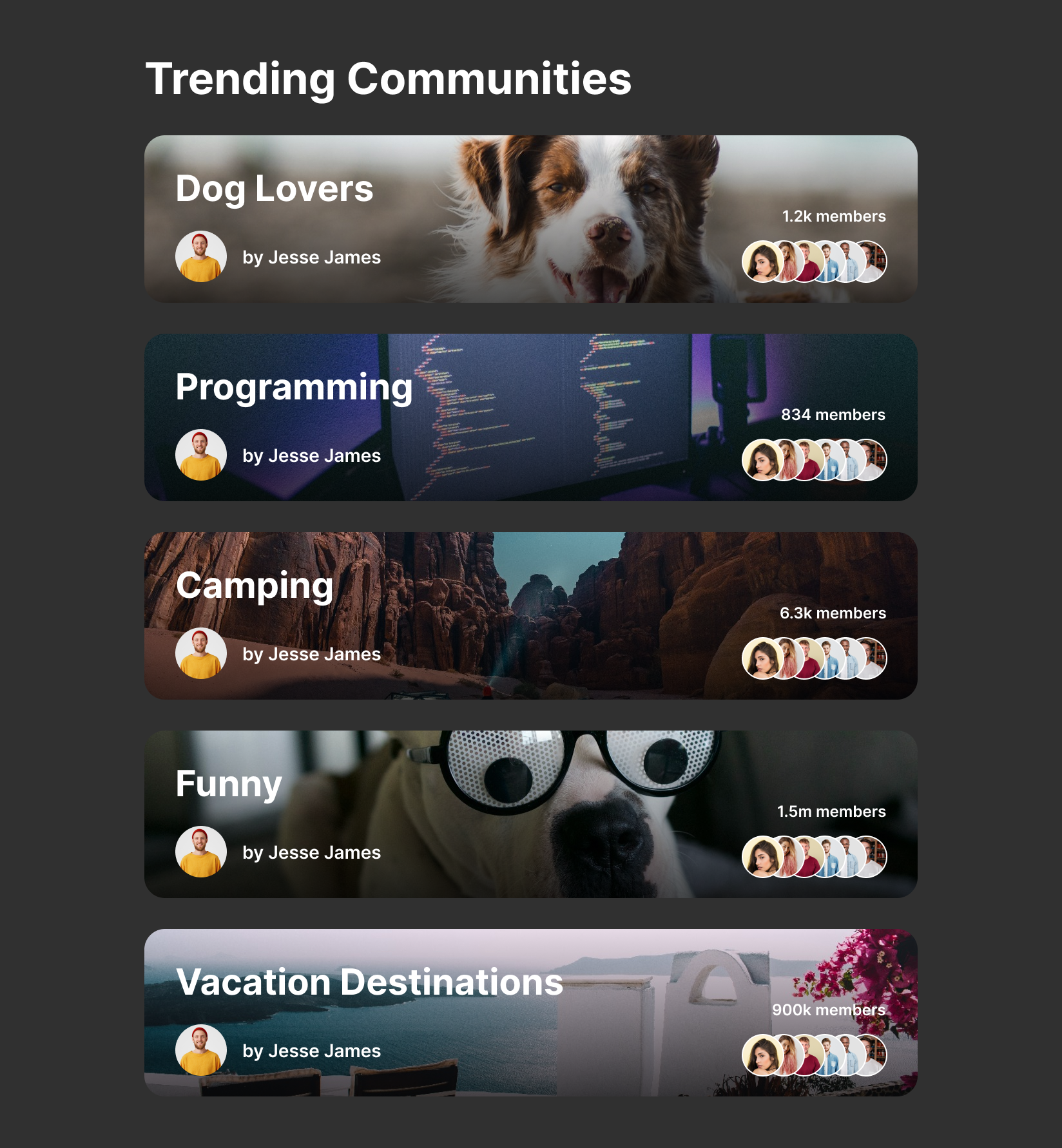 Communities List (Full Size)​