Hashtags
Resource
All of the designs on this page can be found in the Reference Designs Figma File. Feel free to make a copy and use however you wish. This resource is open source without any limitations.
Mobile In-Feed Hashtags​
Hashtags could have their own view, but also show all of the contents right inside the main feed.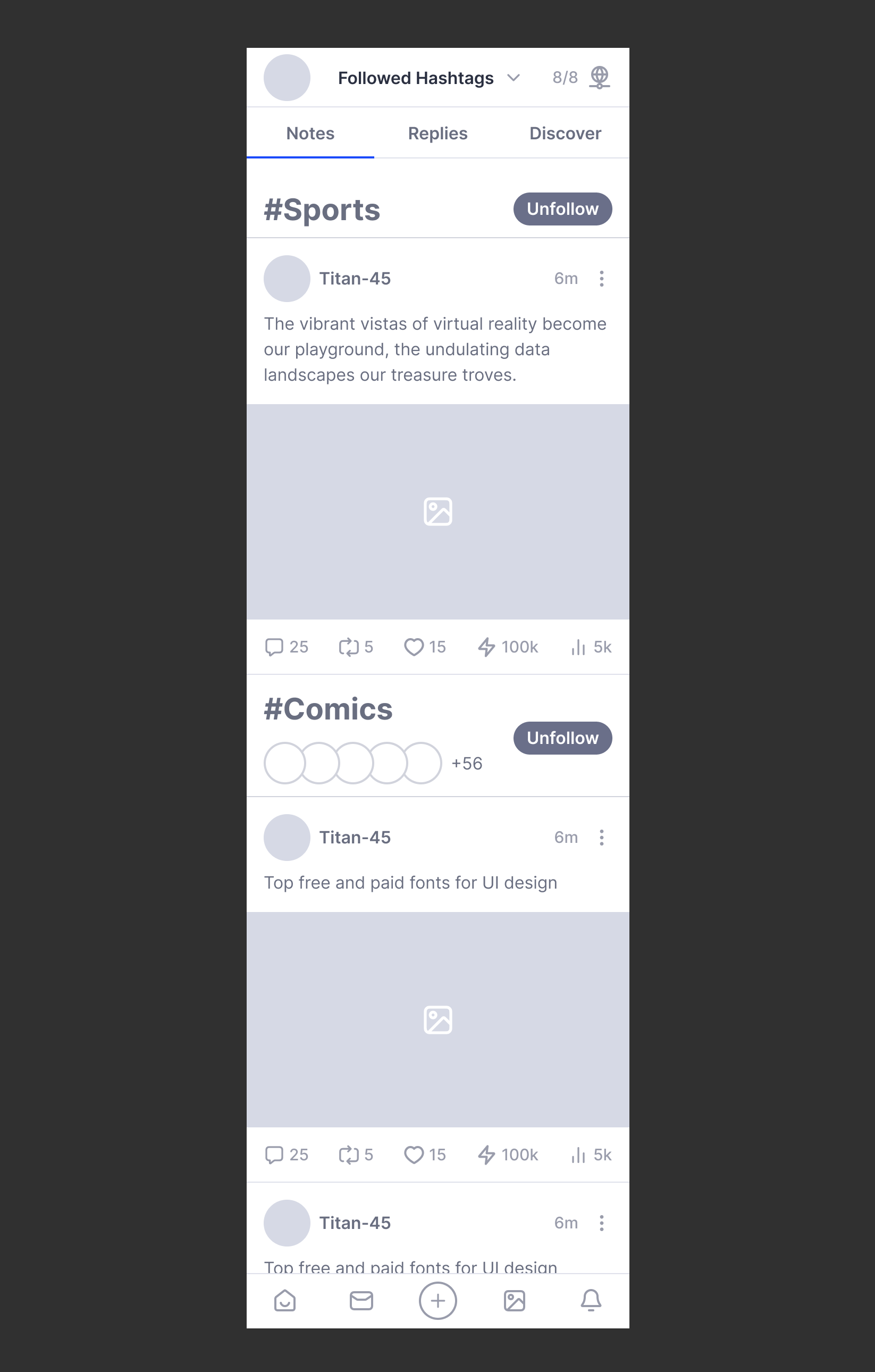 Desktop Hashtags Browsing Example​
Followed hashtags could be surfaced within the main feed: